What are the opportunities for Entrepreneurship in the transition economies of SE Europe?

What are the challenges, including finance which seems to be a universal constraint for small business growth and success?

Does entrepreneurship provide opportunities to marginalized communities like the Romany?

Does development through tourism benefit local small businesses or just large foreign interests?
These are just some of the questions we will interrogate on a field study in Bulgaria, Macedonia and Montenegro, all transition economies that have both shared histories and diverse paths of progress. Going back 30 years, Bulgaria was firmly in the Eastern Bloc dominated by the USSR, while Macedonia and Montenegro were within Yugoslavia which had followed a "third way." Going back even further, all were under the Ottoman Empire, Bulgaria for 500 years! Now they are integrating with the world economy and forging a small business sector that was non-existent in communist times.
The trip will be led by Professor Shannon Mudd, from the Department of Economics. We have a great set of partners across all three countries, including academics, government officials and these three organizations:
Trust For Social Achievement – a Bulgarian NGO whose programs include entrepreneurship training and finance to the marginalized Roma community.  They have just launched a program to provided loans for purchasing land underneath existing homes. Karina Fortuny Baltova HC '05 is our contact!
Horizonti – an MFI in Macedonia that works with impoverished small farmers. Horizonti provides micro loans and is helping to provide farm communities better access to markets and storage to raise incomes.
Alter Modus – a successful MFI in Montenegro that has been able to stay true to its mission while most regional MFI's launched at the beginning of the transition have collapsed or simply become banks.  We will meet with their entrepreneurs which serve the tourism industry on Montenegro's on the Adriatic coast.
While we will be busy and working hard on our primary study of entreprneurship and access to finance, there will be opportunities to learn about the culture and history, of the region enjoy great new foods, meet locals in informal setting, and even have a kafe on the beach as we will visit both the Black Sea Coast in Bulgaria and the Dalmation Coast on the Adriatic Sea in Montenegro.
Sofia, Bulgaria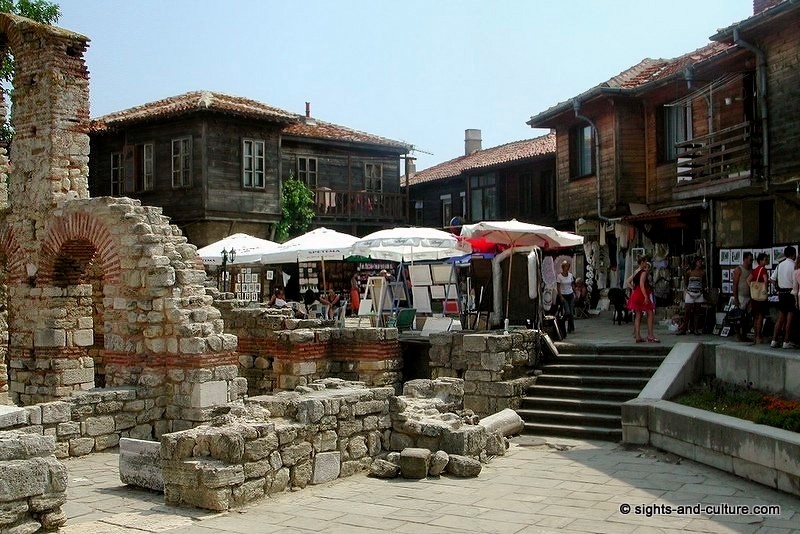 Nessebr, Bulgaria (UNESCO Heritage site)
Skopje, Macedonia
Coastal Montenegro on the Adriatic Sea
Partnership with WorldStrides – The trip is being coordinated by WorldStrides an experienced firm working with student travel groups across the world. They will help with the logistics of international and within country travel, visas, provide guides in country, accommodations, insurance, etc.  While we are still elaborating and confirming all the plans, they have set up the initial website which will serve as the place for information on logistics and is also where you will post your personal information so tickets and visas can be arranged.
Application and Selection
Students will be selected based on their interests and backgrounds. Seniors may apply and will be accepted as space permits.  We will ask for a small contribution of $125 to help defray costs. However, aid is available to any for whom this would be a hardship. Review of Applications will begin on Monday, 30 January. The application is a google form available here. The deadline is Saturday, 4 February.
Internship Potential
Note that you may use your travel to this region as a springboard for finding a potential internship for the summer and seek funding. Given you are already there (and have the potential to exchange your return flight), the funding required from an outside source (e.g., CPGC for Haverford students) would be reduced – which may work to your favor! Of course, some language ability may be important for a successful placement.
If you have any questions, please contact Professor Mudd (smudd@haverford.edu)