Director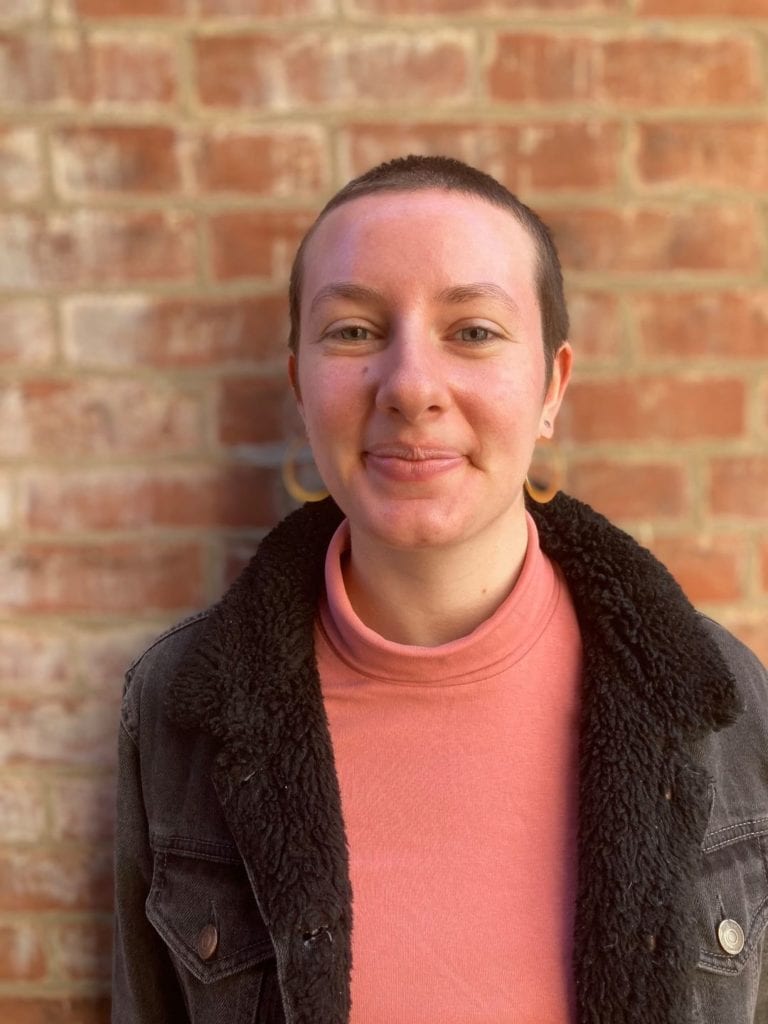 Sophia Abraham-Raveson
Sophia Abraham-Raveson is excited to be serving as Director of the Tri-Co Film Festival for the third year in a row, this year in a new virtual space! Sophia also works as the Managing Editor for CinéSPEAK, a new online publication about film and movement building in Philly. In the past, she has worked at BlackStar Film Festival and the Philadelphia Film Festival. When she's not working with film, Sophia enjoys dancing, writing, and playing with her kitten Babka.
She's excited to see how the digital platform for the festival might allow for different curation and engagement possibilities. Stay tuned to see the unique features of the 2021 festival!
Associate Director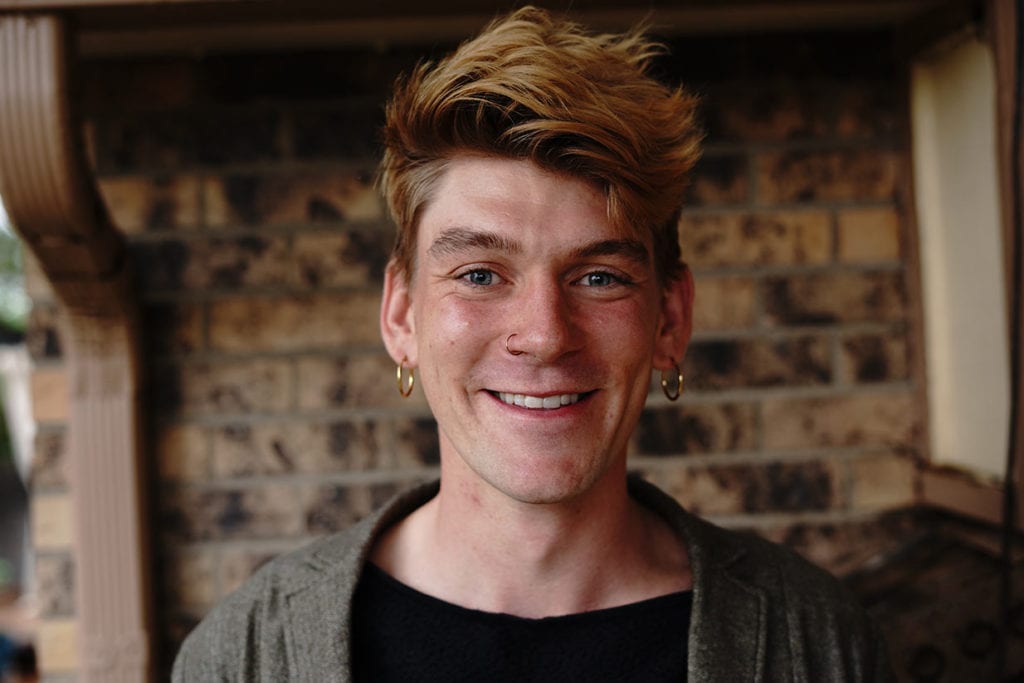 Teddy Ogborn
Teddy Ogborn is coming back for their second year as Tri-Co's Associate Director and is delighted to help bring the Festival to life again this May. Teddy splits their time teaching high school English in France and editing a documentary about water access solutions in Kenya. They love learning languages, fencing when they can, and improving their photography. Teddy has worked as a producing member with Haverford's DocuLab program and hopes to continue making documentary and experimental video work. They really look forward to viewing, discussing, and spotlighting the exemplary student work that will be a part of this year's Festival!
JURORS
Set Hernandez Rongkilyo
Set Hernandez Rongkilyo is an undocumented immigrant filmmaker and community organizer whose roots come from Bicol, Philippines. They are the fruit of their parents' sacrifices, their siblings' resilience, and their community's nurturing. Set envisions a filmmaking landscape that centers equity and abundance, where all artists have the resources to thrive using the unique skill sets they embody. Set's short films have been televised, featured, and awarded in film festivals across the U.S. As part of the inaugural cohort of the Disruptors Fellowship by Joey Solloway's 5050by2020 and the Center for Cultural Power, Set is developing a half-hour, TV comedy pilot about the undocumented experience. Set also directed/produced the short documentary "COVER/AGE" (2019) about healthcare expansion for undocumented adults. They served as Impact Producer for projects such as "In Plain Sight" and the award-winning "Call Her Ganda" (Tribeca, 2018). Since 2010, Set has been organizing around migrant justice issues from education equity to deportation defense. Along with Rahi Hasan, they are the co-founder of the Undocumented Filmmakers Collective which advances equity for undocumented immigrants in the media industry. They are the recipient of numerous awards including the DOC NYC Documentary Industry New Leaders, the Firelight Impact Producer Lab Fellowship, and the Soros Justice Fellowship. They have spoken about people-centered filmmaking on panels across the country including the Film Independent Forum and the Sundance Film Festival.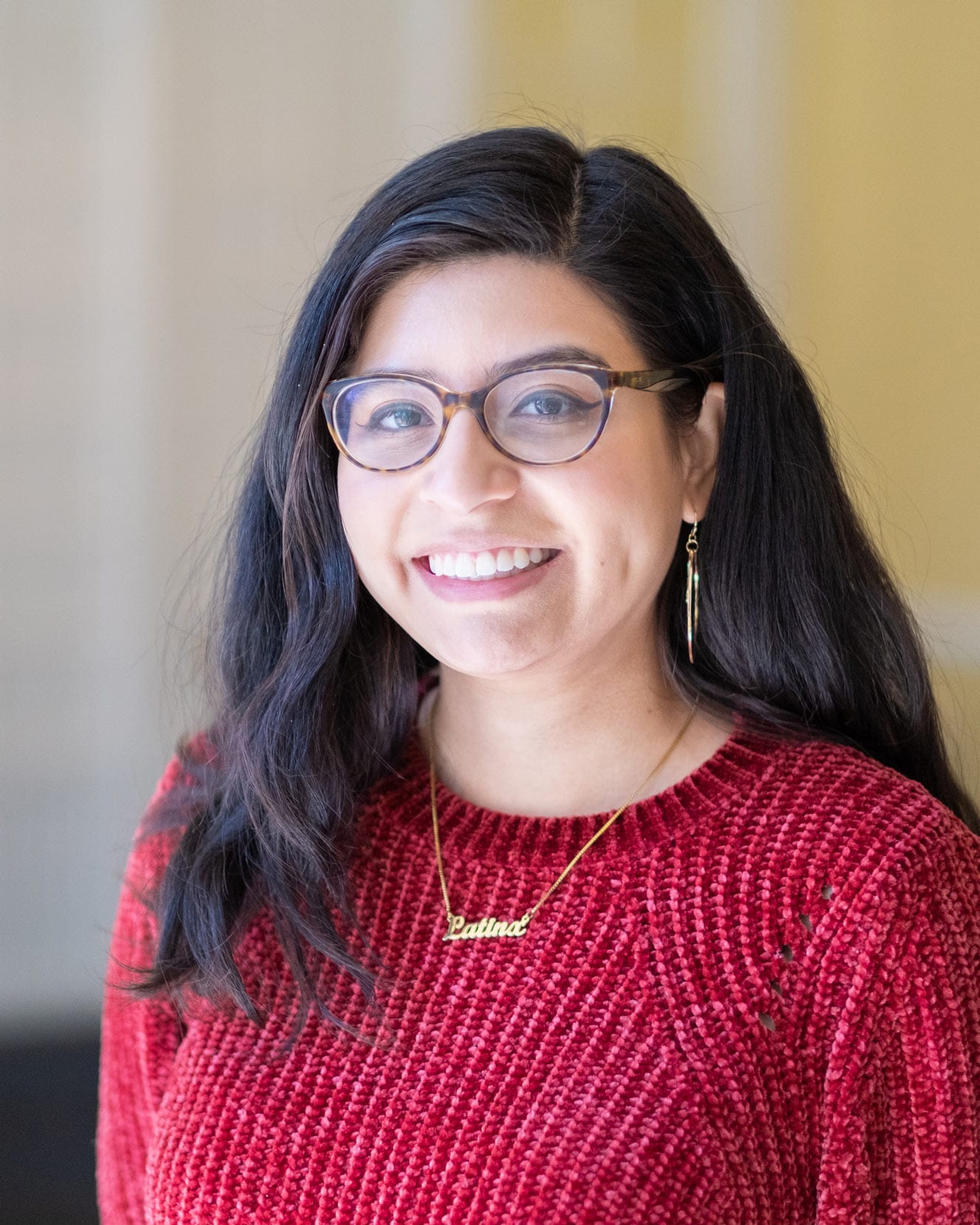 Kristal Sotomayor
Kristal Sotomayor is a bilingual Latinx documentary filmmaker, festival programmer, and freelance journalist based in Philadelphia. Drawing inspiration from their Peruvian heritage, Kristal's community-based work practice focuses on Latinidad, immigration, and belonging. They practice transformative filmmaking that humanizes and validates the lived experiences of underrepresented communities.
Currently, Kristal is in post-production on EXPANDING SANCTUARY, an independent short documentary about the historic end to police surveillance organized by nonprofit Juntos and the Latinx immigrant community in South Philadelphia. The documentary began through the Film Scholars Fellowship with Scribe Video Center, co-sponsored by the Academy of Motion Pictures Arts & Sciences. Kristal is a 2020 IF/Then North Shorts Resident and Grantee, 2020 Independence Public Media Foundation Grantee, 2020 Independence Public Media Fund Grantee, 2020 DCTV Docu Work-In-Progress Lab Fellow, 2020 Justice For My Sister Sci-Fi TV Screenwriting Lab Fellow, 2019 Good Pitch Local: Philadelphia grantee, 2018 Leeway Foundation Art & Change grantee, and 2017 NeXtDoc Fellow. They are a member of the filmmaking collective SIFT Media 215.
They serve as the Programming Director of the Philadelphia Latino Film Festival (PHLAFF) and are a Co-Founder of ¡Presente! Media, a collective led by Latinx filmmakers that produce bilingual content focused on social justice. Formerly, Kristal was the Communications and Outreach Coordinator at Scribe Video Center. In the past, they have assisted with curation for the "Spotlight on Documentaries" at IFP Week, Camden International Film Festival, Philadelphia Film Festival, and the award-winning PBS documentary series POV | American Documentary.
Kristal's journalistic background includes having written for ITVS, AL DÍA, WHYY, and Documentary Magazine. They have been awarded the TIFF Media Inclusion Initiative, Sundance Institute Press Inclusion Initiative, the inaugural International Documentary Association (IDA) Magazine Editorial Fellowship, AARP Freelance Fellowship at NLGJA | The Association of LGBTQ Journalists, and Lenfest Next Generation Fund. Kristal is a member of the National Association of Hispanic Journalists (NAHJ), NLGJA: The Association of LGBTQ Journalists, and TIME'S UP Critical Database.
Interns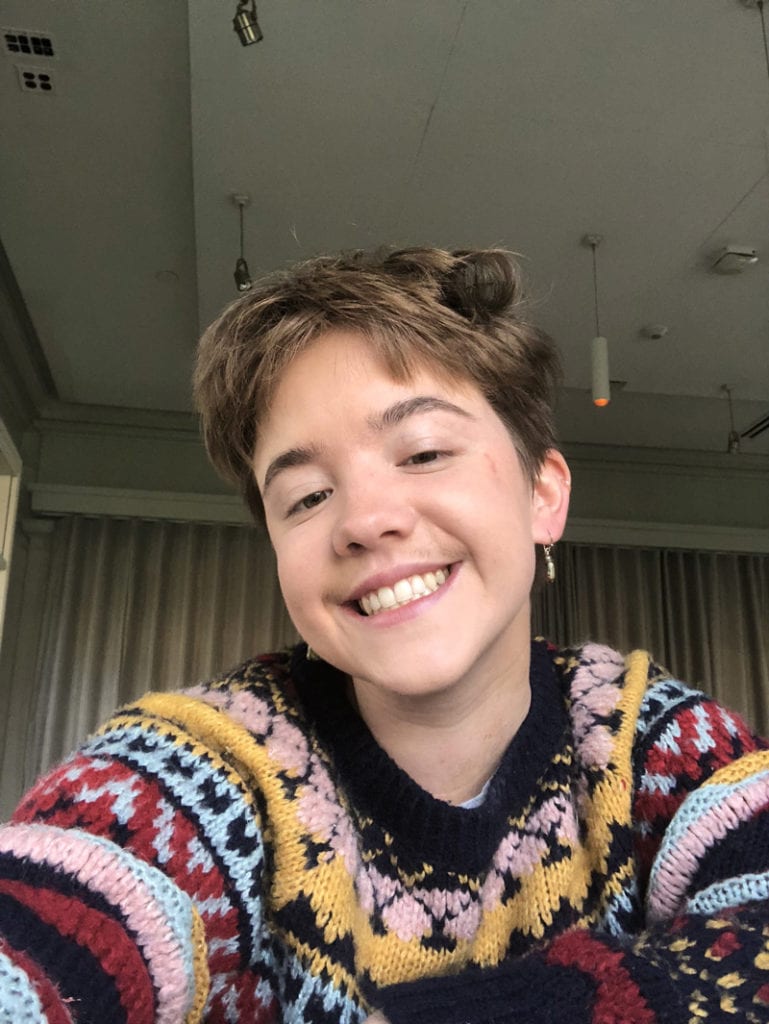 Julia Coletti
Julia Coletti is excited to be joining the Tri-Co Film Festival team as an intern this year. She is a Haverford senior majoring in political science and minoring and visual studies. Julia has experience making documentary and experimental films through her coursework in the Tri-Co and as a Summer Doculab Fellow. After showing work at both the 2019 and 2020 Tri-Co Film Festivals, Julia is looking forward to engaging with the programming side of things and helping to put on a great (albeit virtual) event for everyone!
Julia likes to spend most time in motion; often running (around the track or late to something) and usually creating (films, doodles, soups, messes).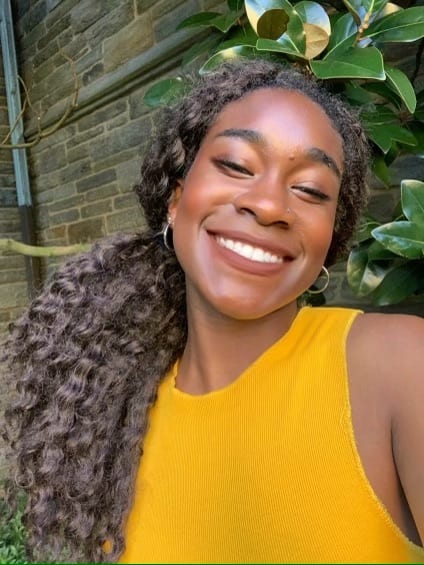 Bria Dinkins
Bria Dinkins is thrilled to cap off her undergraduate experience as a Tri-Co Film Festival intern. She is a Swarthmore student majoring in Anthropology and minoring in Art History with a passion for film and storytelling more generally. This past fall, she was a Festival Operations Intern at Philadelphia Film Society where she helped prepare for their 29th annual—but first hybrid—festival.
When she's not studying, she loves geeking out about costume design, thinking about cool pets, and dancing. A Philly local, she is looking forward to engaging new filmmakers and audiences as well as facilitating broader connections to the Greater Philadelphia Film scene.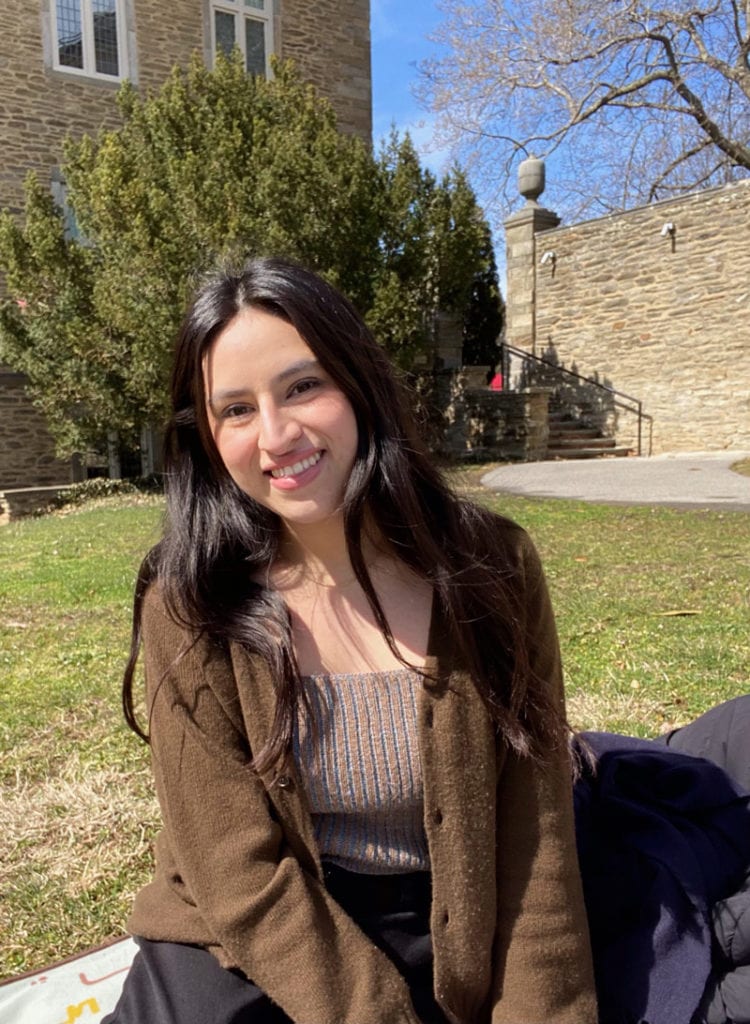 Allison Torres
Allison Torres is a returning intern with the Tri-Co Film Festival. She is a senior at Bryn Mawr pursuing an English major and film studies minor. She is interested in the way films work as a visual medium to share narratives. Previously she has interned at the Philadelphia Film Society where she assisted with the 2019 Philadelphia Film Festival and collaborated with Big Picture Alliance to create new youth programming to help make film more accessible to students.
When not in class, Allison could be found outside on a picnic, scrolling through cat videos on Instagram, or listening to Yo La Tengo.