This week, Dr. Freeman Hrabowski (pronounced ra-BAO-ski), President of University Maryland Baltimore County, is visiting Haverford. Freeman is a force of nature, and has been an outstanding leader and advocate for diversifying higher education. He started the Meyerhoff Program at UMBC, and Haverford borrowed components of this program to create our version, the Chesick Scholars Program.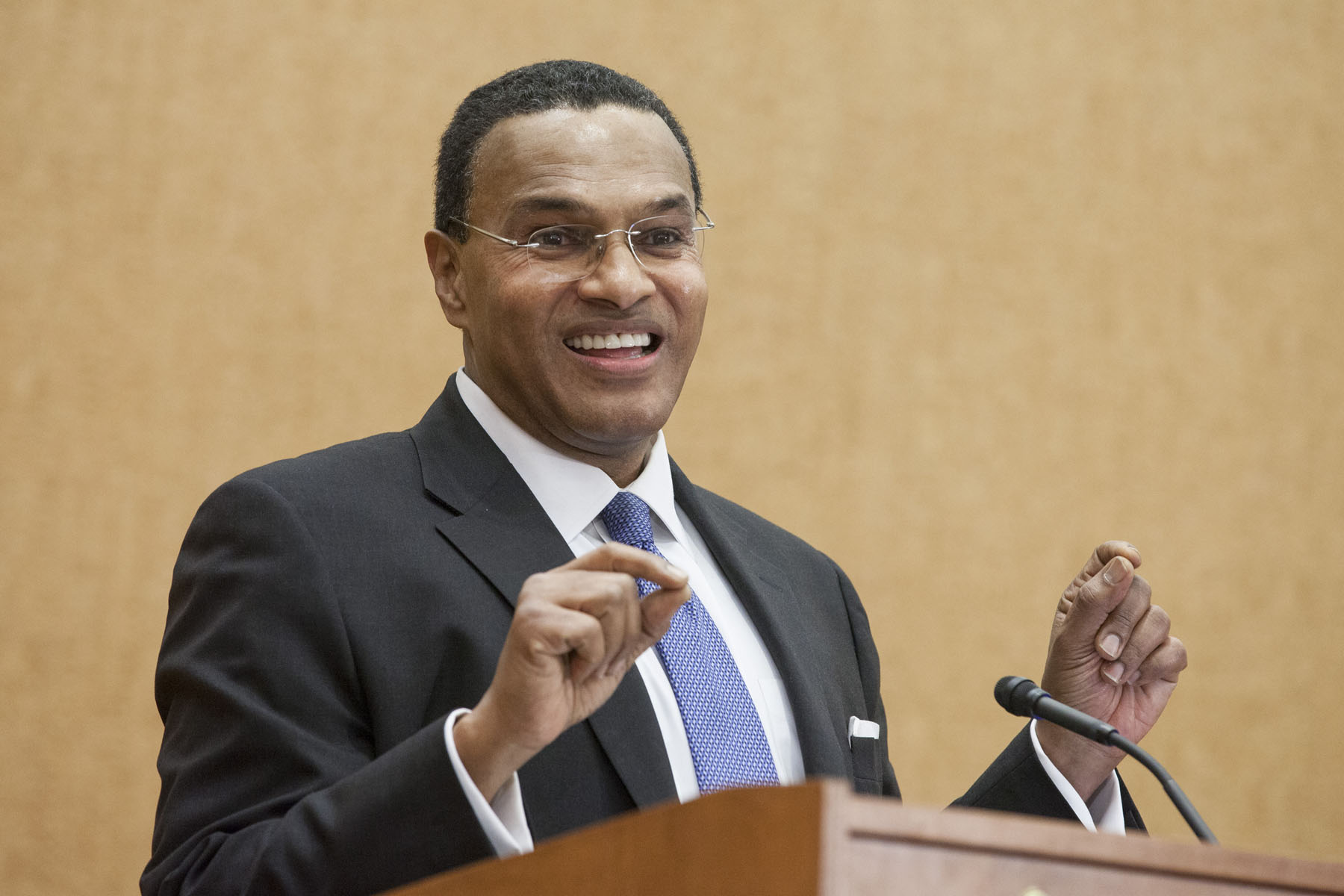 Freeman's talk, "Pursuing the Dream: Broadening Participation in American Higher Education — A 50-Year Perspective" will be at 4:30 pm on Thursday, March 24th in Stokes Auditorium. His name may sound familiar to you, as he visited campus last year and spoke at the CHAS (Consortium on High Achievement and Success) conference and at a follow-up Q&A.
He is an empowering, motivating, and insightful speaker who has a fascinating story to tell and has the ability to inspire all who hear him, across background, race, ethnicity, or gender identity. You can find a link to his 2013 TED talk 
here
. I hope to see you on Thursday! You won't want to miss out!