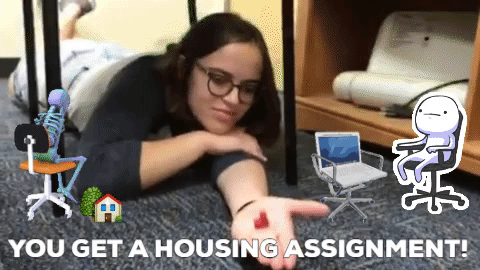 Housing Assignments Are Out!!!
Wait what?!?!
You heard us! Check your email to find out your room assignment, who you'll be living with, and other important info.
This summer, Isabel and I (Blien) spent a lot of time creating the first year halls and roommate pairings with the hope to build strong hall communities of people who are likely to mesh well together. You'll hear from your customs team in the next week or two, but in the meantime, feel free to reach out to your future roomates/suitemates/hallmates on the Class of '22 Facebook page or via direct message / emails!
Pronunciation guide: (thought about doing this in IPA but this hopefully easier)
Barclay = often pronounced Bar-klee
Gummere = often pronounced Gum-ree or Gum-urr-ee
Tritton = often pronounced Trit-in or Trit'n
Haverford College Apartments = often abbreviated HCA (saying each letter out loud)
Here are some resources that can help you make Haverford your home away from home!