Hey friends! We hope you are having a great summer, and are getting psyched for your arrival at Haverford. We know that packing will be an important part of your preparations leading up to your arrival, and to that end, we wanted to share with you this packing list to help you prepare. Pro Tip: YOU NEED LESS THAN YOU THINK YOU DO! Moving in and out of your dorm every year can become kind of a schlep, so if you don't really need it, then don't pack it! Also, there will be campus sponsored trips to Bed, Bath, and Beyond during customs week if you need to pick up anything when you get here.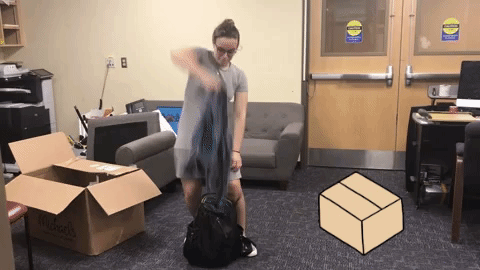 Havenger Hunt Updates
Your objectives for this week are…
21) Picture of something you cooked
22) Picture of a fountain
23) Picture of you modeling glasses
24) Picture of you playing your favorite game (sports? board game? video game? mind game?)
25) BONUS (worth 20 points!): Picture of a broken clock with some kind of evidence that it's broken
Since you can submit items from previous weeks, we've created a document with a compiled list (which we will update every week!) and the rules of the game. Email us with photos of these things to win sweet 🤑💸 gift cards 💸🤑 to Haverford area hotspots.
Have a blog post idea? Tell us what it is using this form! We won't mention you in the post, so feel free to ask anything at all. Also, follow us on Snapchat @FYsquirrel for fun snaps and important updates/reminders!