ATTENTION: The Pre-Customs Outdoors Program (PCOP) and Summer Social Justice Institute applications are due tomorrow (06/15/18)!  Both are optional pre-Customs opportunities, but if you think you'd like to apply, see this link for more details: www.haverford.edu/first-year-students/summer-opportunities. Now, onto our regularly scheduled programming…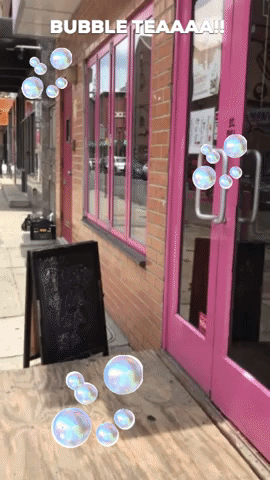 As some of you may know, last Friday, your three favorite Summer Dean's Office Interns took a trip into Philly! This was very much a burden to us… it was HARD WORK, done for YOUR BENEFIT… you're welcome**. We moseyed around much of central Philly, working our way from the Philadelphia Museum of Art (the PMA) by the Schuylkill River to Penn's Landing overlooking the Delaware River. Here's what we did, saw and ate!
A quick note: a few of these photos are repeat content from Instagram or Snapchat, BUT there is also some cool stuff from there that isn't on here. If you want ALL the content ALL the time, follow us on Insta @hc_studentlifeoffice and on Snapchat @FYsquirrel!
**just kidding we had a great time 🙂 
Our day begins…
We left from the Haverford Paoli/Thorndale line SEPTA station in the morning and rode it to 30th Street Station. From there, we took a lovely walk along the Schuylkill River to the Philadelphia Museum of Art. Here are some photos from our stroll…
Our stroll brought us to the Philadelphia Museum of Art, where I (Isabel) ran up the famous 'Rocky' steps. With me a bit winded, we wandered around the back of the museum to check out the sculpture garden. Pro tip: on Campus Philly Day (a special city-wide event on an early September weekend), you can get a year-long student membership to the PMA for $20. This gives you access to a lot of programming and events, as well as several other museums in the area!
Since we still hadn't seen enough sculpture at this point, we decided to walk down the road a bit to check out the Rodin Museum. The Museum is pay-what-you-wish everyday, with a recommended student donation of $7 dollars. Note that both of these museums technically cost money, but the rest of the trip didn't (ignoring all food/snacks)! You can have a full day (or several!) with just free sight-seeing! Along the way, we snapped some photos of the flags lining Benjamin Franklin Parkway.
After that, we made our way via Uber to the historical geographical center of Philly: Old City Hall. Right around there are a couple of cool parks, like Dilworth Park and Love Park. Dilworth Park is right in the shadow of the Old City Hall, and it has a mini water park in the summer and an ice skating rink in the winter. Love Park is right across the street from Dilworth and is home to the famous Philadelphia Love sculpture. We also stopped by the Social Security Administration building, which is where international students can drop off their paperwork to obtain a Social Security Number, which is necessary to obtain on-campus employment (Aarushi went through this process, and visited this building!). More info about this can be found here or by reaching out to the International Student Support Office (ISSO). 
VOLUME WARNING: There are children shrieking (in glee) in the video below.
After that, we meandered down to Reading Terminal Market for some cool sights and smells! Reading Terminal Market is an expansive indoor marketplace in an old train terminal, and it boasts over fifty vendors, making it a classic Philly destination. You can check out the different merchants they have here!
Hungry after our brief peek into Reading Terminal Market, we then made our way on foot to Chinatown for lunch, bubble tea, and a walkabout!
From there, we walked to Franklin Square which is currently decorated for the Philadelphia Chinese Lantern Festival. Check out some of the pics below of this beautiful installation of larger-than-life lanterns!
After that, we strolled down towards the Liberty Bell and Independence Hall, which is also the site of the first President's House, with an exhibit "commemorating the lives of nine enslaved Africans at the site of the nation's first executive mansion". Due to the sensitive nature of this exhibit, we haven't included photos here (if you'd like to check it out you can do so here).
We haven't included a photo of the Liberty Bell because all of ours were bad. Pro tip from Jeff TF: don't wait in line to see the Liberty Bell. There's glass paneling on the building, so you can just walk around the side and grab a peak from outside.
Next stop: The Science History Institute, a cool (and FREE!) museum documenting historical advances in the sciences. One room even had a scavenger hunt!
Our final stop was Penn's Landing, which overlooks the Delaware River and boasts attractions including a Ferris wheel, a roller skating rink, and DEEP FRIED OREOS!!!
Aaaannnd that's a wrap! After our Oreo adventure, we headed (via uber) back to Jefferson Station and hopped on a train home. All in all, a great day in Philly… 10/10 would recommend. Ooops! I mean… a hard day's work finally over!
If you want to plan your own Philly trip, here's a helpful map of downtown that we found!
HAVENGER HUNT UPDATE
Your objectives for this week are…
6) Picture of the front page of your town/city newspaper (could be a screenshot)
7) 
Creative picture of you and a statue/mannequin
8) Picture
 on a spiral staircase
9) Picture of a bill in your currency
10) Picture of a chicken (you decide the form)
You can still do the tasks from last week if you like!  As per suggestion from a Havenger Hunter, we are going to keep the numbering continuous so it's easier to submit items from different weeks. Check out our Instagram @hc_studentlifeoffice for a Havenger hunt photo from Fiona Flynn!
Have a blog post idea? Tell us what it is using this form! We won't mention you in the post, so feel free to ask anything at all.