Monday, July 27th, 2009
It's been quite a while since I last updated. Between moving out of the hostel in Nanjing, starting the second part of our program here, and teaching in Dangtu County, Anhui, it's been pretty busy. During all this time, though, I've managed to take quite a lot of photos, so for this post, I'm going to let the photos do most of the talking.
During our four weeks in Nanjing, we were volunteering at Home of Blessings, a school for developmentally disabled young adults. The students gave us all nicknames after characters in a popular Chinese T.V. show called "Xi Yangyang and Hui Tailang." The basic premise of the show is that there are a group of sheep (whose names all end in Yangyang, which means sheep) who are constantly pursued by the wolf Hui Tailang, and his wife, Hong Tailang, and most constantly outsmart him. As a present, Amy, one of the Chinese volunteers at Home of Blessings gave us fans with our respective characters on them. 

L-R: Jen (Lan Yangyang, Lazy Sheep), Laurel (Mei Yangyang, Beautiful Sheep), Laura (Fei Yangyang, Boiling Sheep), Eli (Hui Talilang, Big Big Wolf), Me (Xi Yangyang, Pleasant Sheep), and Amy in the center.
We spent our 4th of July weekend in Shanghai. That night, we took a boat cruise on the Huangpu River, and got to see the famous Bund.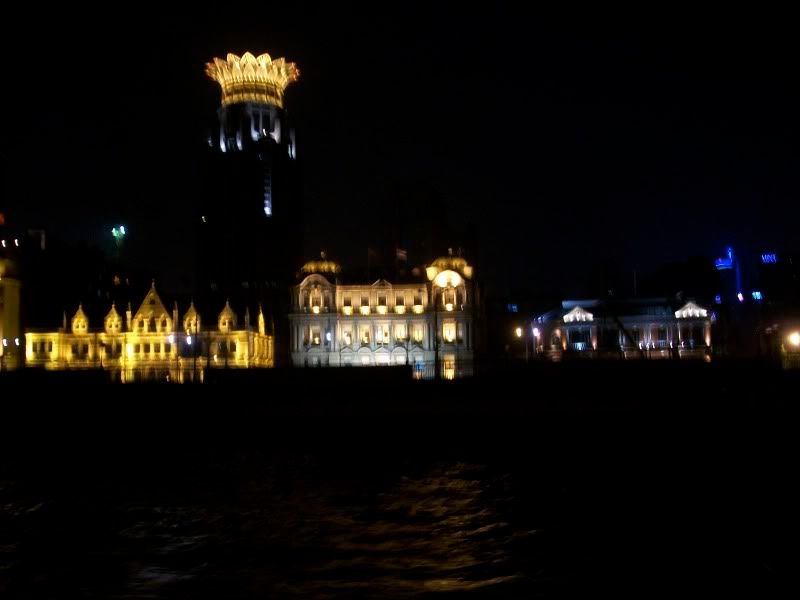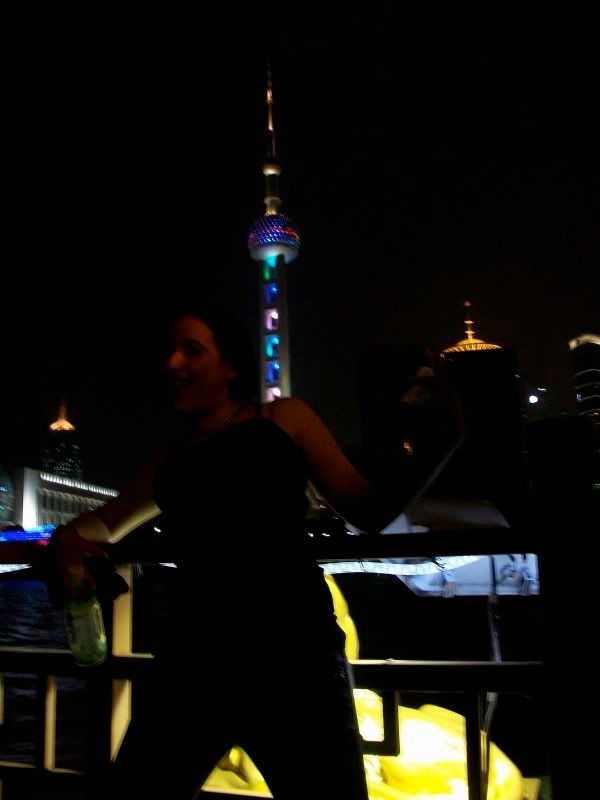 The next day, we all went sightseeing around the city. Laurel and I went to the Ohel Moishe Synagogue, which is no longer an active synagogue, but has been turned into a museum about the Jews of Shanghai.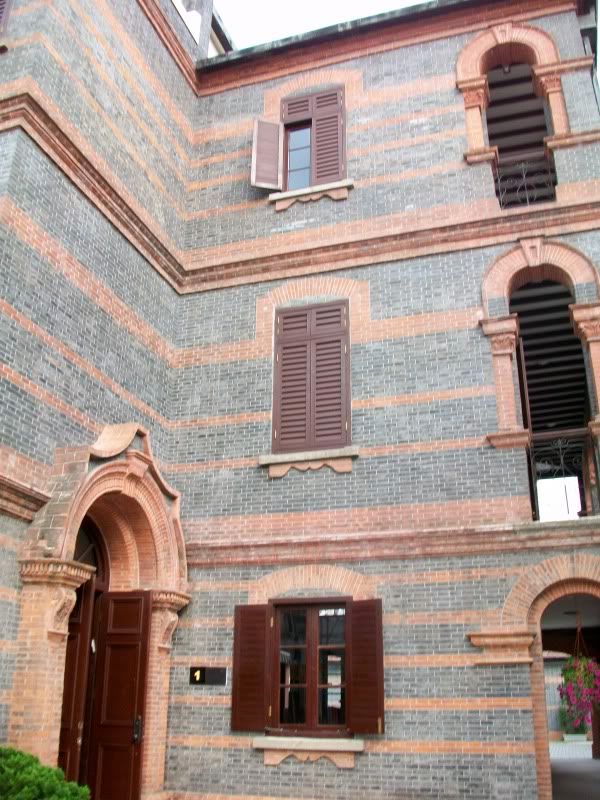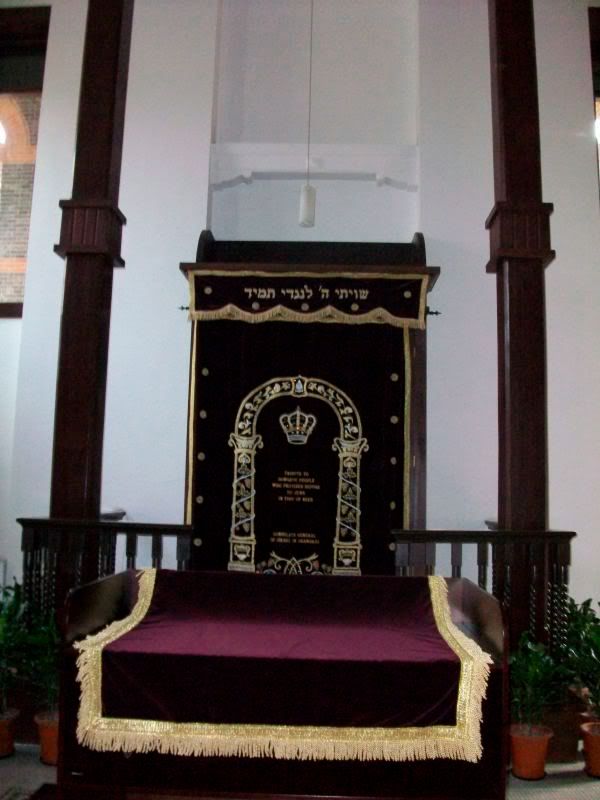 Afterwards, we went to the Yu Yuan Gardens, which turned out to be a giant tourist trap.
We spent our fifth week at a very fancy hotel in Nanjing for our orientation for the second part of our program.
During our last weekend in Nanjing, we visited the Confucius Temple. I was really excited to go, firstly because my Chinese surname, 孔 (Kong), is the same as Confucius', and secondly because two characters in the level two Chinese textbook we use visit Nanjing in one lesson, and go to the Confucius Temple.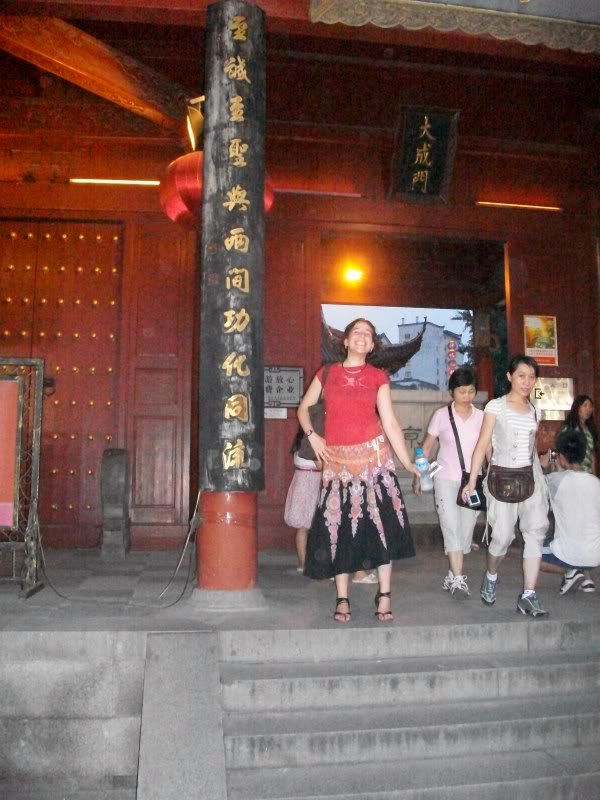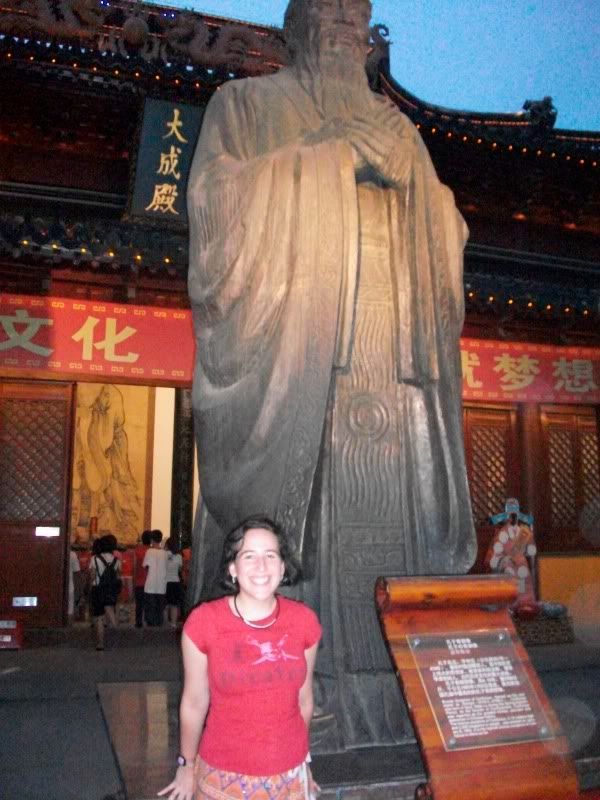 Me and my namesake
These past two weeks we've been teaching in Dangtu, which hasn't given us much free time, but on Thursday there was a power outage, which our hosts, Mr. Shang and Mr. Cui, took advantage of to give us a day off and show us around Dangtu.  Dangtu is incredibly hot, but luckily we were able to see most of the scenery from inside the air-conditioned car of our driver, Mr. Fei. 
We were shown the tomb of the famous Tang poet Li Bai.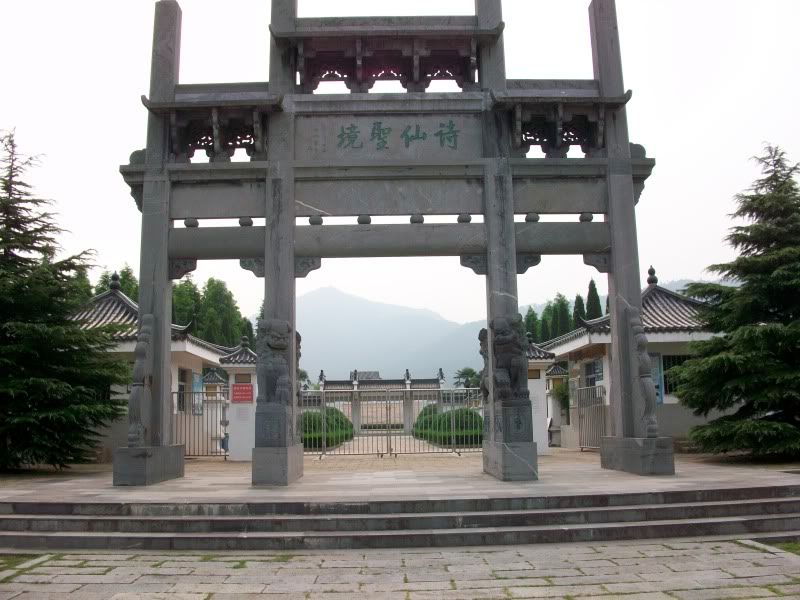 We also went to visit Mr. Shang's family… 
… and Mr. Fei's family, who lives right near a pool hall. I'm not sure if they own the pool hall or not.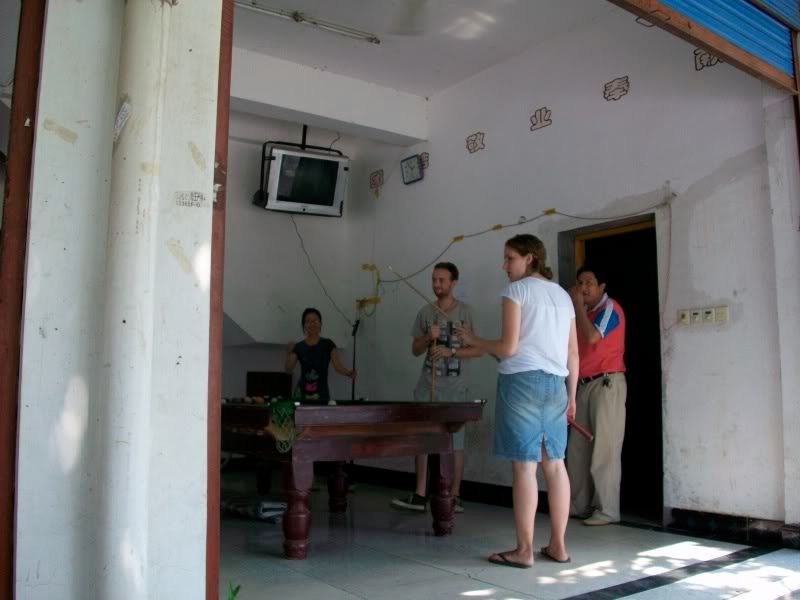 Despite the fact that we've been busy teaching and going around Dangtu, I've come to miss Nanjing quite a lot. It will be nice when we can go back. Dangtu can be too quiet sometimes.
Till next time,
Dena